emily and olly | port macquarie
April 30, 2020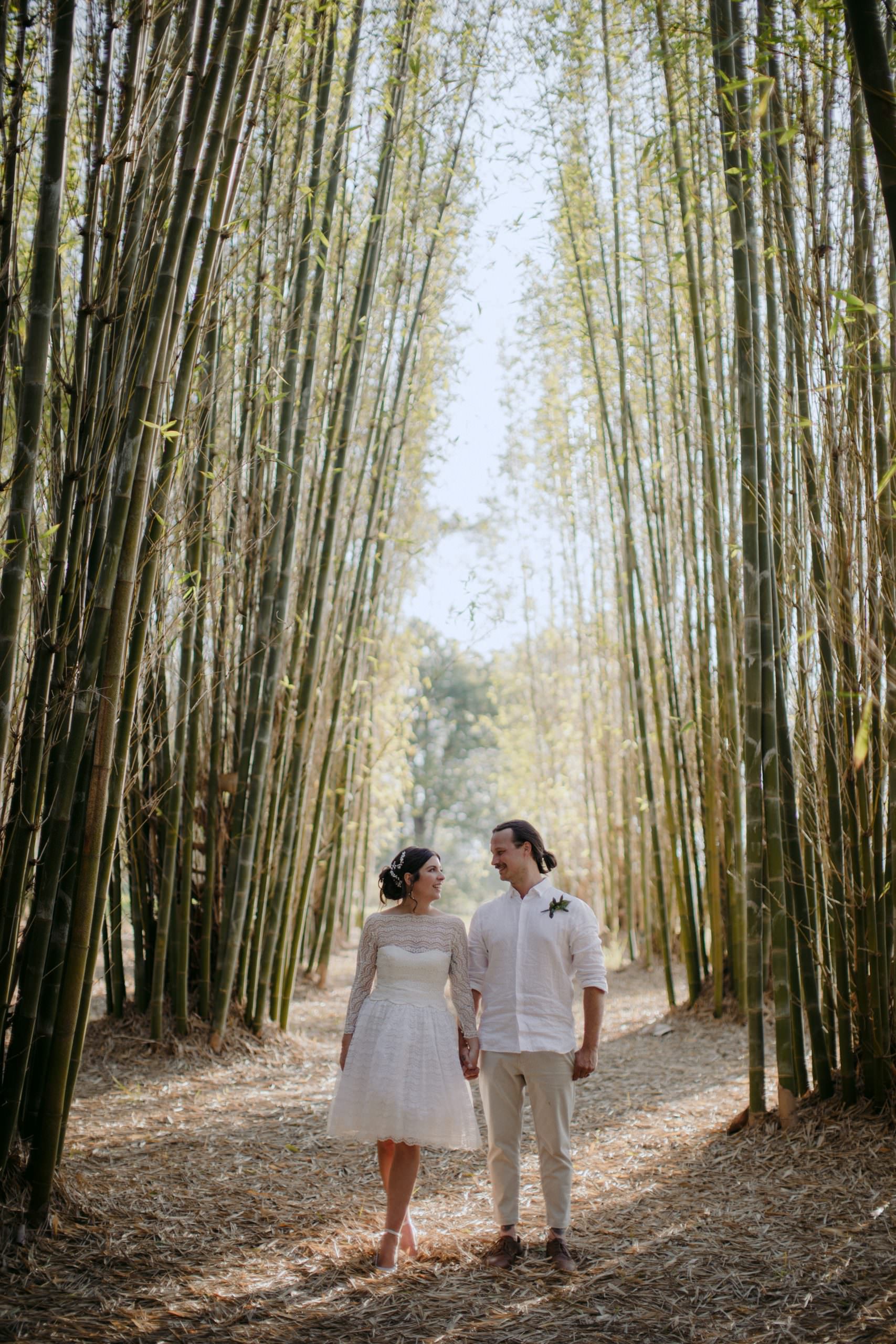 Where do I even begin with Emily and Olly? Words don't really do them justice. But they are fun-loving, genuine, all-round absolutely amazing legends – the type of people you know you want to be friends with from the minute you meet them. They are full of personality and their joy for life is inspiring. From our first chat, I knew this wedding was going to be epic – and they did not disappoint. Emily and Olly had been planning this day for yeaaarrssss. And it was not just one day – it was a full weekend party inspired by Woodstock. They dubbed it "Drunk in Love, The Wedding" and I can't imagine a better way for them to have celebrated – it was them to a tee. Anyone who was lucky enough to get an invite to this wedding knew they were in for one heck of a party.  The 3 day festival was held on a gorgeous family property in Port Macquarie and included glamping, family and friends taking to the stage, amazing tunes, epic food, beverages flowing, tipis and fairy lights, awesome chats, incredible speeches, killer dance moves, and just all-round non-stop good times.
Emily had 2 dresses on the day. The first one her Nan, her mum and her two great aunts had all worn on their own wedding day. It was so special and so sentimental and you could feel the emotion as soon as Emily slipped it on. The second dress, well that was the party dress! And it came with some epic feels of its own – let the good times roll!
Emily and Olly know how to party. They know how to have fun and my gosh they know how to throw a wedding. But most of all, they know how to love big, to love life, and to love on all those around them. Have a scroll through the photos below, and you will see what I mean.
Honoured to have been a part of it, Emily and Olly. Thanks so much for choosing me!
Words from Emily (a.k.a the bride)
I'd been following Mitch for some time before we got engaged. I'd found his profile on Instagram and immediately fell in love with his images.
Mitch has this crazy, talented way of making a photograph, something so still, feel as if it's alive.. that your actually watching that moment moving in time.
You can feel the energy oozing from every aspect of his pictures – the emotion, the happiness.. god, you can almost feel the bloody breeze blowing or the sun upon your shoulders as if you were standing right there.
It's magical, enchanting, and it sweeps you up in state of astonishment that he can make something so still, move you SO much.
Even though our wedding was 2 years away I just had to get in touch with Mitch, so hopeful for our own piece of magic to be captured.
As soon as we spoke, I realised Mitch felt like a mate we already had, not someone we were just employing for his work. And what a passion he holds for his work! We explained our wedding – based on Woodstock – a three day festival wedding with live music, camping and a crazy big party – Mitch just seemed so bloody stoked to be apart of it. And after meeting Mitch in person for beer and pizza, it was so easy to see we'd hit the jackpot.
By the time our wedding came around, we'd been speaking to Mitch for just over two years.
Mitch camped with us the entire weekend, he photographed the Friday night party and spent all day/night Saturday with us – I'm sure for much longer than he was supposed to. He laughed with us, celebrated with us and cheered for us.
And when we received our wedding album, we saw it right away. It was there, in every image he'd taken. That crazy, talented magic that only Mitch could capture. I've never been so moved by a series of photographs before. We sat in awe and flicked through the 100s and 100s of photos that Mitch had given us, feeling every emotion we experienced then, and reliving it. It was our very own piece of magic.
Having Mitch a part of our wedding was one of the best experiences we had. His infectious personality would calm anyones camera nerves, and we found ourselves constantly laughing with him, joking with him, and wanting him to be a part of the party.
The passion and respect he has for his work is evident not only in his photographs but in all that he does, and we were so bloody honoured to have him capture our magic, and most of all, be a part of our Drunk In Love wedding festival. Mate, we can't wait for pizza and beers with you again soon! YOU'RE A BLOODY LEGEND!!!!!!
The legends at Bottlebrush Films put together the most incredible Film of the weekend. Click the link to see this bad boy in motion – https://vimeo.com/407924519
Bride's Dress – Vintage and One Day Bridal
Bride's Shoes – ASOS
Bridesmaid Dresses – Meg Parry Studio
Jewellery – Illka Designs
Groom's Suit – Zara
Make Up Artist – Nils Seideman
Hair Stylist – Sam Morales Hairstylist
Catering – Seed
Videographer – Bottle Brush Films
Music – Baker Boys
Celebrant – Josh Withers
Glamping Tents – Simple Pleasures
Tipi – Tipi Love