dana and george | mona farm
April 27, 2020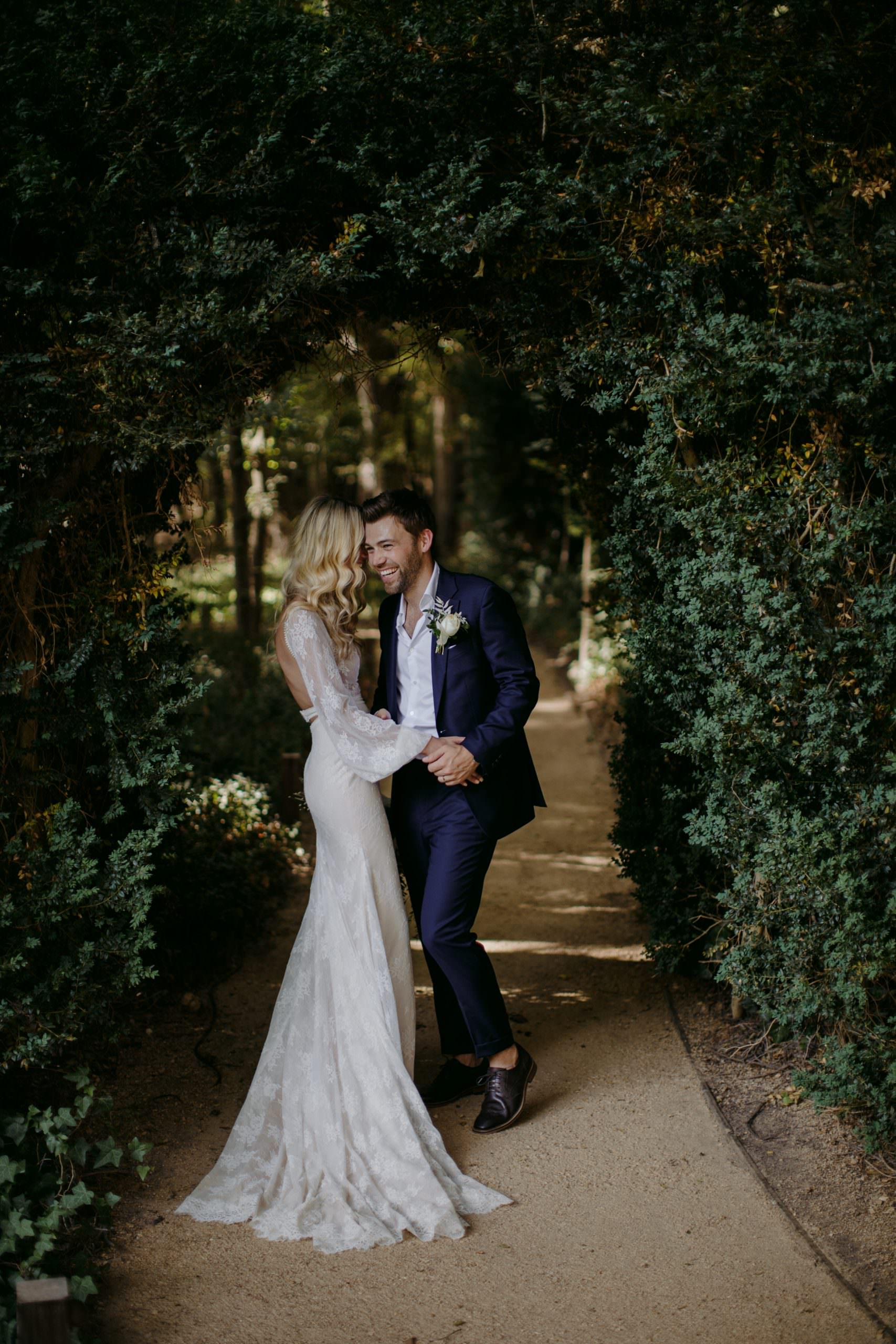 Dana and George got married at the incredible Mona Farm, located in the little town of Braidwood. The weeks leading up to this wedding, I will always remember (though the beautiful day itself was even more unforgettable).  But in the lead up – this was when the devastating bushfires were raging across our state. There was so much heartfelt emailing back and forth with Dana, unsure as to whether the wedding would be able to go ahead. The road out of my small home town was cut off, major access ways where closed for weeks and weeks and there was actually no way to even get to Braidwood, from any direction, for quite sometime. The day before the wedding, the highway opened! Some kind of sign – this wedding was meant to go ahead, this love would conquer. I made the 8 hour (normally 2hour) trek to my parents (to stay the night at a place less likely of being cut off), bumper-to-bumper along with the mass evacuation of tourists from the South Coast. Let's just say, I went into this wedding feeling a little bit of emotion.
On the day, the drive to Braidwood was hazy and smokey , and a firefighter met me at the entrance road with a wedding guest list (luckily I made the cut).
Later in the evening the winds had picked up so much and thick smoke passed over the venue – it was a surreal feeling, and it felt like you were in a fog haze. When I finished up and drove home the highway literally got closed again behind me, due to another fire coming through the Southern Highlands.
But the day was still so amazing. And through all of this, Dana and George remained so calm and such a pleasure to work with.
Through a trying time, there were so many positives.
It was a true celebration of life and love in the face of devastating times. Guests flew in from France and travelled (length) from all over to celebrate Dana and George. Mona Farm offered the most beautiful grounds to explore and there are so many amazing places to photograph there. The conditions made for such a soft light. Having their reception out in the garden, while the sun was setting was truly peaceful and the whole garden party vibe really kicked off.
Have a scroll through and let the images tell the story of Dana and George's unforgettable, but amazing day.
WHAT THEY SAID
Just wanted to honestly say HUGE thanks, we are blown away by the pictures, and can't stop looking at them! Every single frame is a favourite.
Thanks so much for capturing the day the way you did, it means a lot that we have such incredible photos to have forever and to bring us back to the most amazing day of our lives.
Love your work, and we will absolutely be recommending you to everyone and anyone!
Thanks again
Dana & George
Venue – Mona Farm
Brides Dress – Chosen by One Day
Bridesmaids Dresses – Bec + Bridge
Grooms Suit – InStitchu
Makeup Artist – Jessica Peris
Hair Stylist – Missy Veyret
Florist – Elle Rose Floral Design
Cake – Art Of Baking
Catering – Katering
Music – Aniella + Simon, The Vintage Stylus
Celebrant – Joelene Washington-King