steph and kyle | kangaroo valley
December 30, 2019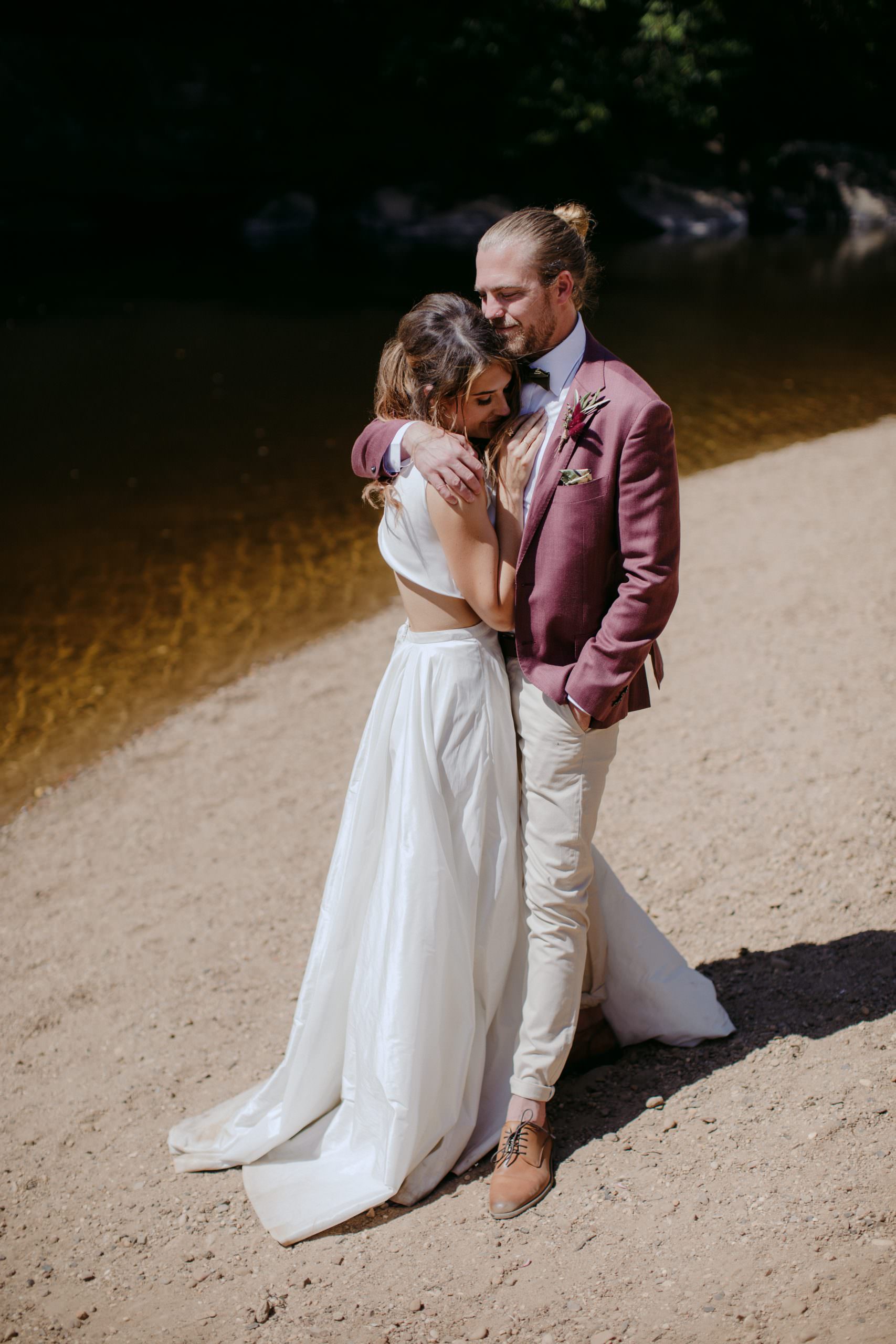 Where do I even start? This wedding was all time. Steph and Kyle threw the ultimate wedding/party. It had it all!! An emotional ceremony, a "Tiny Dancer" singalong, dance floor from 6pm, Cornettos for dessert, a silent disco with glow sticks in a rock cathedral, booze flowing non-stop, an incredible vendor crew who all came together and smashed it out of the park, Vinyl spinning all night, and just a group of the best people ever to celebrate with. I'm just going to leave it at that. Scroll down and check out this insane wedding at the stunning Kangaroo Valley Bush Retreat.
" What they had to say "
We had been following Mitch for years before we got engaged because we loved the way he made us feel when we looked at his pictures. We remember the feeling when we booked him as our wedding photographer, it was the coolest feeling knowing that he would be there to capture the magic we'd seen in his photos.
On the day of our wedding, we met Mitch and instantly felt like we had been friends for years. He made us both feel so incredibly comfortable and at ease in front of the camera. His chilled nature helped calm any nerves and his relaxed energy created the perfect vibe for us and our guests. As the night went on, Mitch's energy transitioned naturally with our guests as moves were busted out! He was electric and everyone felt so comfortable with him there that I'm sure he joined the conga line! Mitch's devotion for a great shoot really showed when he stayed later than booked just to capture our silent disco in the glow cave! He wanted us to relive every moment and that even meant staying late.
Nothing could prepare us for the intense emotion we got when receiving these photographs. We sat there with tears streaming down our face because he captured more than beautiful imagery. He captured the love we have for each other and the love our friends have for us and for that we are truly thankful. Mitch was even better than we ever imaged. He worked tirelessly to deliver the album of our dreams and its thanks to him we can be transported back to our day every time we look at these photos. We cannot wait to see him next year and catch up for some beers! He has left a huge impact on our lives and he holds a huge place in our hearts! Your glow cave buddies and biggest fans.
Venue – Kangaroo Valley Bush retreat
Brides Dress – Chosen By One Day Bridal
Brides Shoes – Loeffler Randal
Bridesmaid Dresses – Sheike
Jewellery/Accessories – A.B Ellie, Amber Sceats, By Charlotte
Grooms Suit – MJ Bale
Makeup Artist – Nicole Hill Makeup
Hair Stylist – Carly Van Der Meer Hair
Stylist – She Designs
Florist – She Designs
Catering – Caterina
Stationery – Paperlust
Videographer – Cloudherd Film Co
Music – We Play Records
Celebrant/MC and all round legend – Todd Mayhew