samantha and stephen | laurel hill
April 2, 2018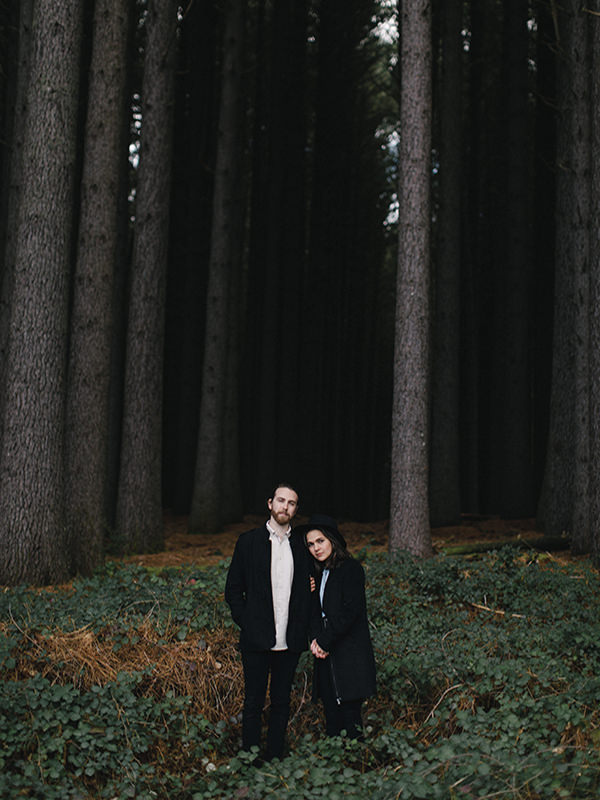 You know you're in for a treat when your clients become great friends and are willing to do anything to create some magic. I count myself lucky to be able to meet so many wonderful couples who not only are the most fun to hang out with but who also are willing to take a chance to adventure with me.
Stephen, Sam and I drove 5 hours through highways and country towns to get to the most beautiful forest you ever did see. The trunks of the trees grew higher than we could imagine and even though the breeze was cold and we could hardly feel our fingers, there was a sense of warmth that came from the two of them that thawed out any cold we felt.
We wandered through the forest together, laughing and talking and before we knew it hours had gone by. It was a cool, cloudy day but, like all love stories and enchanted forests, the clouds opened and the sun appeared just before it went beyond the horizon. We raced up the hill to catch it, all of us puffed out, legs burning, but it was worth it to catch the last glimpse of the day.
We spent the night in the nearby town, having dinner at the local pub and watching movies into the late night. It was clear this portrait session wasn't just about creating beautiful photos, it was about creating beautiful memories, for them and for me. It's one I'll never forget and I hope you too can sense the beauty we all felt that day.