kaitlynn and brody | nihi sumba
December 18, 2018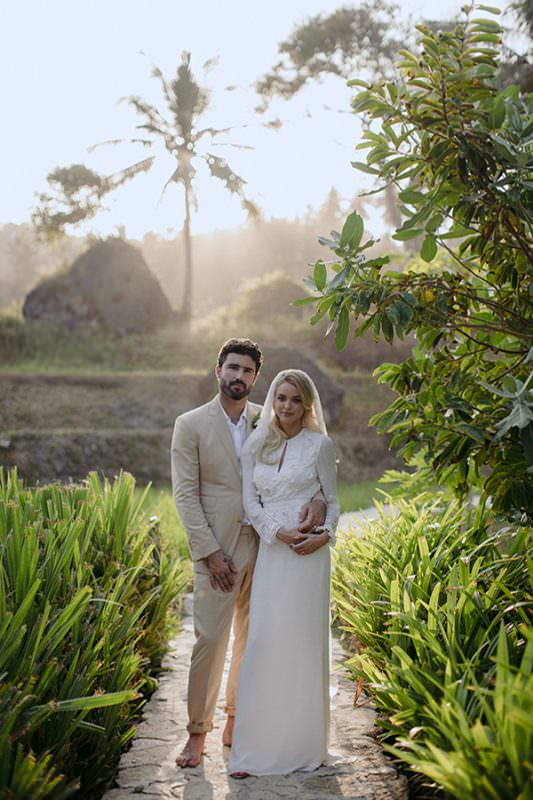 Kaitlynn and Brody know how to throw one heck of a celebration!
They chose to spend the occasion with close friends and family at the incredible resort, Nihi Sumba (formerly Nihiwatu), located on a small island just off of Bali. Nihi Sumba was voted the #1 hotel in the world for 2 consecutive years, and after having the pleasure of staying there, I can completely understand why!
Kaitlynn and Brody kicked off the festivities the night before the wedding inviting guests down to the beach for a White Party following the wedding rehearsal. Complete with a giant flaming 'K' and 'B', locals racing horses along the beach (with all proceeds from bets going to the Sumba Foundation), an amazing spread of fresh seafood, and a stunning beach setting – guests danced, drank, and celebrated.
The wedding day itself was relaxed and dreamy. Kaitlynn got ready in the Mamole Tree house suite overlooking the ocean with her Mum and sister. Kaitlynn wore a stunning Bo and Luca gown, and Brody a custom suit lined with photos of the pair.
The ceremony took place in the afternoon at Nihi Oka Spa. On arrival guests made their way down a long winding path with a view through the trees to the ocean – the perfect welcome. The picturesque surroundings were the perfect backdrop to the I Do's . They had a close friend, Rishi, hold the ceremony and his fun and relaxed nature made for a heartwarming ceremony. Locals held a blessing, a nod to the local culture, and Kaitlynn and Brody read personalised vows.
After the ceremony guests headed back to the resort where the reception was held in a creek-bed beneath the jungle canopy. Friends and family formed a welcome arch for Kaitlynn and Brody's arrival.
The night was full of celebration with amazing food, speeches by close family and friends, a poem by Brody's Mum, and lots and lots of dancing on the beach. There was even a surprise fireworks display – a gift from a friend.
Word is the party continued well into the wee hours of the morning. And so it should have – not only do these two know how to celebrate, they deserve to be celebrated.
Cheers to Kaitlynn and Brody!
I am so glad to have been a part of this day and capture a celebration so special.
Your Narrative blog will appear here, click preview to see it live.
For any issues click here